Electrical Vehicle Charging Pile Charging Plug Flat Milled Connector Contact EV Pin 6.0mm
Electrical Vehicle Charging Pile Charging Plug Flat Milled Connector Contact EV Pin 6.0mm
Electrical Vehicle Charging Pile Charging Plug Flat Milled Connector Contact EV Pin 6.0mm
Product Description
Electrical Vehicle Charging Pile Charging Plug Flat Milled Connector Contact EV Pin 6.0mm
Product Introduction
Electrical vehicle electronics demand high degrees of system reliability and signal integrity. Our elaborately designed and produced New Energy Charging Pile Contact Terminal pins and sockets are technology leading in the industry. Excellent created in quality, our sturdy and flexible multi-contact designed products secured a better conductivity and a longer lifecycle.
Product Introduction of the

Electrical Vehicle Charging Pile Charging Plug Flat Milled Connector Contact EV Pin 6.0mm
In the connector, the main function of the connector contact pin is as a contact body, which plays the role of electrical conduction and signal conduction. Among them, the type of contact pin has been widely used because of its simple structure and easy processing. In pin connections, the most important is insertion and extraction force. It refers to how much force the male and female can bear without being separated after being inserted. If the holding force is not enough, it is easy to be separated, which is not conducive to the firm connection of the connector. Too much holding force will make it too difficult to separate, which may cause inconvenience in use.
Product Parameter (Specification) of the

Electrical Vehicle Charging Pile Charging Plug Flat Milled Connector Contact EV Pin 6.0mm
| | |
| --- | --- |
| The project name | Electrical Vehicle Charging Pile Charging Plug Flat Milled Connector Contact EV Pin 6.0mm |
| Can be customized | OEM / ODM |
| manufacturers | Noimia |
| place of origin | China |
| Product type | Male |
| Specification | 6.0mm in diameter or custom |
| Material | C3602 / C1100 / H62 |
| Finishing | Nickel Plated,Silver Plated or other |
| Manufacture Process | Gold Forming / CNC Machining |
Product Application of the Electrical Vehicle Charging Pile Charging Plug Flat Milled Connector Contact EV Pin 6.0mm
We produce output shafts, connector contacts, connector pins and jacks, connector probes and probes, automotive worm gears, worm gears, nuts and other precision hardware parts, which are widely used in electric tools, new energy vehicle charging piles, photovoltaic engineering, medical equipment, communication equipment,
aviation equipment, electronic appliances and other fields.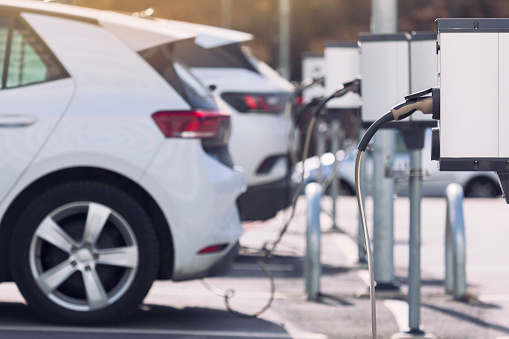 Noimia strictly enforces EU standards, and product specifications and shapes can be customized according to customer requirements. Customized prototypes from drawings and samples are welcome. Specializing in the manufacture of precision components and the design and manufacture of engineering professional precision probes, new energy connector contacts, pins and sockets etc.
The company has imported various high-end precision machine tools from Taiwan and Japan, has a complete range of testing equipment, strong technical force, and launched ISO9001, IATF16949, ISO13485 international standardized management systems. The high-voltage power connector contacts and pin jacks we produced have exceeded industry standards in terms of appearance, precision, electrical conductivity, and plugging lifecycle,and being a well-known supplier of new energy power connections through out China and abroad.
Product Details of the
Electrical Vehicle Charging Pile Charging Plug Flat Milled Connector Contact EV Pin 6.0mm
| | |
| --- | --- |
| Life Cycle | >10000 |
| Temperature Range | -40℃~120℃ |
| Salt Spray Test | 96H |
| ECO Standard | RoHS |
| Products Application | Suitable for industrial, new energy vehicles, energy storage industries and other applications to provide solutions for reliable high and low voltage power connectors. |
Shipping and Packing method:
Packing:Blister tray+carton
Delivery:Sea or Air Freighted,Upon request
Minimum Order Quantity:1000pcs
Q&A
Q1: Are you a manufacturer? Do you have a factory?
Answer: Yes. We are a manufacturer with more than 10 years of experience in precision hardware production, with more than 100 high-end precision machines and testing equipment, seamless connection, efficient operation. Welcome people from all walks of life to our factory to look forward to inspection and guidance.
Q2: Our strengths
1. source factory, with more than 10 years of professional R & D and manufacturing capabilities, competitive prices.
2. Strong R&D team, standard parts, non-standard parts, and personalized customization requirements can be proposed.
3. the company has passed ISO9001, IATF16949 certification, each link has been strictly tested by professional quality inspectors.
4. Cooperate with many famous foreign-funded enterprises of new energy, the product process and technology level is leading in the industry.
Q3: When is the delivery time?
A: Depending on the technical requirements and quantity of the products, we will let you know the exact delivery time after knowing the details of the products.
Q4: What logistics?
A: We usually decide based on the number of products. To choose some high-quality logistics, if you have a designated logistics company, you can tell us, we will be in accordance with your specified logistics delivery.
Q5: What should we do if we can't find what we want on your website?
A: If you have drawings or samples or product pictures, please feel free to send them to us and tell us your special requirements such as materials, tolerances, finish and quantity you need. We'll check and try to find what you're looking for and get back to you within 24 hours.